PULSE
Children's Ministries
Jesus said, "Let the little children come to me..."
PULSE CHILDREN'S MINISTRIESP
reparing,
U
niting,
L
oving,
S
erving &
E
quipping children to the Kingdom of God!
Our Vision:
To lead lost children to the saving knowledge of Jesus Christ, Teach them to obey God's word. Together we will worship The Lord, Through Christ our children will be saved. Sanctified, and filled with the Holy Spirit. Equip them for ministry in the church and seek God's personal will for each of them to advance the kingdom of God.
Service Times:Sunday
Sunday School -10:15am
Children's Church -11:00am
(Breakfast served each morning) Wednesday
Boys and Girls Clubs -6:30-7:45pm
(Dinner served each night)
Visit
https://www.facebook.com/PULSEChildrensMinistries
for more information.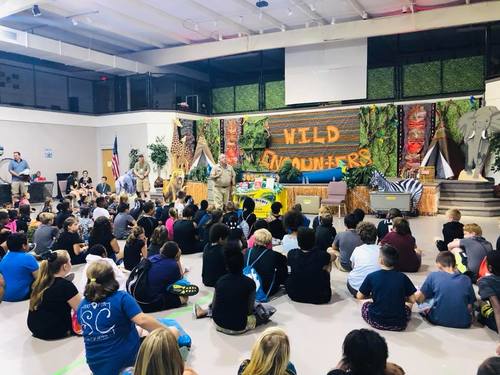 Matthew 25:35 (NIV)
For I was hungry and you gave me something to eat, I was thirsty and you gave me something to drink...

Ministering to children, one meal at a time!
Kidz Kafe 'is a ministry within PULSE Children's Ministries here at the Woodruff Church of God. It is our pleasure to offer FREE meals to EVERY child who attends our services. We feed our kids breakfast every Sunday morning before our kids worship service, and We also feed our kids dinner every Wednesday night before our boys and girls small group classes. We are blessed with the opportunity to love on our kids, one meal at a time!
We have an amazing team of Sunday school teachers who are trained and equipped to teach your kids about the Holy Bible. We have classes for all ages up to 12 years old.
For the youngest in our care, Our Nursery is open from 8:45am-12:30pm for children ages 0-3yrs old. This is your child's introduction to how special God's love truly is. It is our pleasure to love on your children while you get to participate in any of our Sunday morning and Wednesday night services.
Kids Worship Service - 11:00 AM
During our kids worship service your children will get to engage in high-energy worship, power packed Bible studies, object lessons and so much more. Along with our Children's Pastor, our volunteers are trained to help your child discover a relationship with Jesus and gain confidence to be all that God has called them to be. This ministry is for children ages 3-12 years old.
Kiddie Church offers the opportunity for children ages 3-5 years old to gather together in an age specific small group to learn more about Jesus. This allows our smaller kids to learn through interactive Bible stories, crafts, and playtime with their friends.
We'd love to hear from you. Fill out the form below to get started.